After running down Spruce Mountain I drove north over the Conkingville Dam, which is responsible for the Great Sacandaga Lake.
Then on up to the Hadley Mountain trailhead. The parking lot was beginning to fill. I quickly started the climb so I could be alone during my ascent, and ended up only passing two hikers on the way up (many more descending however).
The climb is primarily moderate slab incline for the first couple hundred meters, which is not my favorite. Then moderate+ grade of rocky incline. Eventually it plateaus for a while, before another moderate climb to the top. Passed many short cliffs which could likely be bouldered, although the first edition of Adirondack Rock does not document them. Soon you hit the pines and the wind becomes apparent and layers are added.
There's a hut and outhouse at the top, as well as an old sort of underground dwelling which I did not climb into. The view from the summit and from the fire tower is spectacular albeit cold and windy. The firetower hatch had a locked padlock, but was not engaged into the hatch so I could access the cabin although the pexiglass hinders the view.
The summit allowed me my first observed snowfall of the season! It came down a few times while I was on the summit, and I saw more sleet on the descent.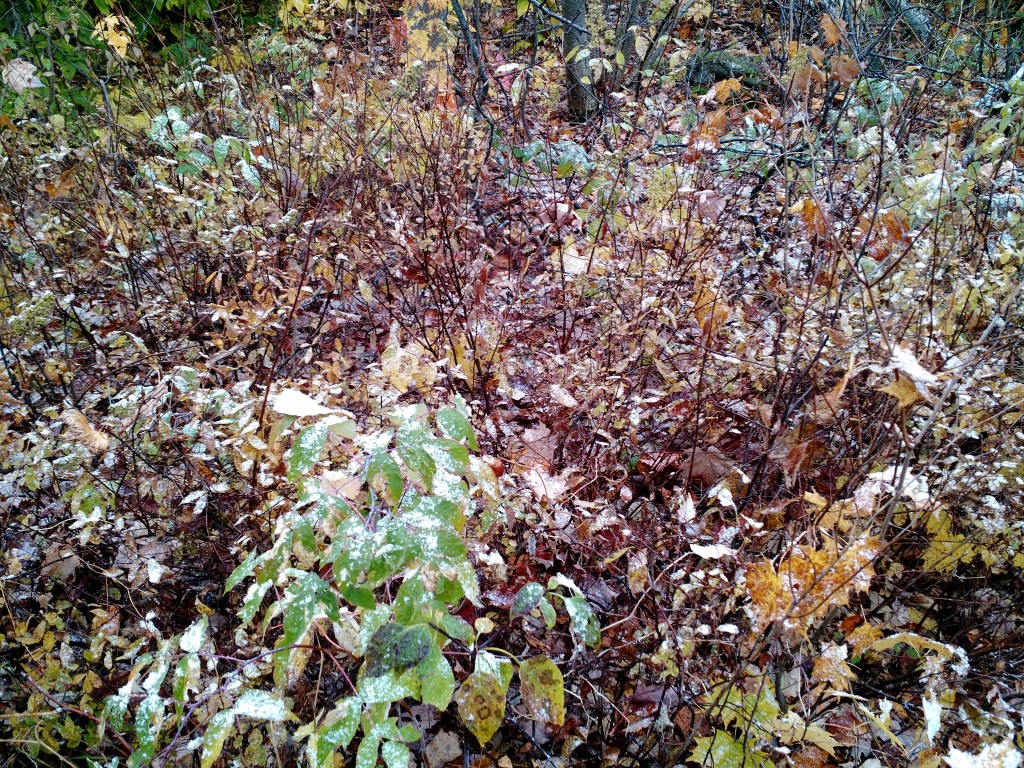 My only complaints about this hike is it's popularity and the terrain does not allow for a running descent.